Changling Hydraulic was held
2021 Outstanding Staff Commendation Conference
  On January 15, 2022, the company held the 2021 Outstanding Employee Commendation Conference. The deputy general managers of the company's management centers, heads of various departments, and outstanding employees of the year attended the meeting.
  2021 is a year of harvest for the company! This year, the company's first A-share listing was successfully listed, opening a new journey for the company to start again.
  Secondly, many improvements and achievements have been done. Company started to upgrade the equipment with smart technology. To have more efficient output, company redesigned the layout of product line and adjusted the relevant machines accordingly and continued to implement the reasonable on-site management.
  The new product of central turning joint for aerial work platform has been used in mass production. The slewing drive was in the trial production phase. The standardized design of product is constantly being established. The organization structure and performance indicator and remuneration system has been optimized. Changling hydraulic has acquired the casting company and run the casting company. All the achievements were made by the efforts of all employees.
  In order to encourage outstanding employee in 2021 and inspire others to learn the spirits from them, so that company will reach a new level in all aspects with more and more outstanding employees. The leader of company decided to hold this award ceremony and issued honorary certificates and bonuses for outstanding employees.

Excellent employee "honor roll"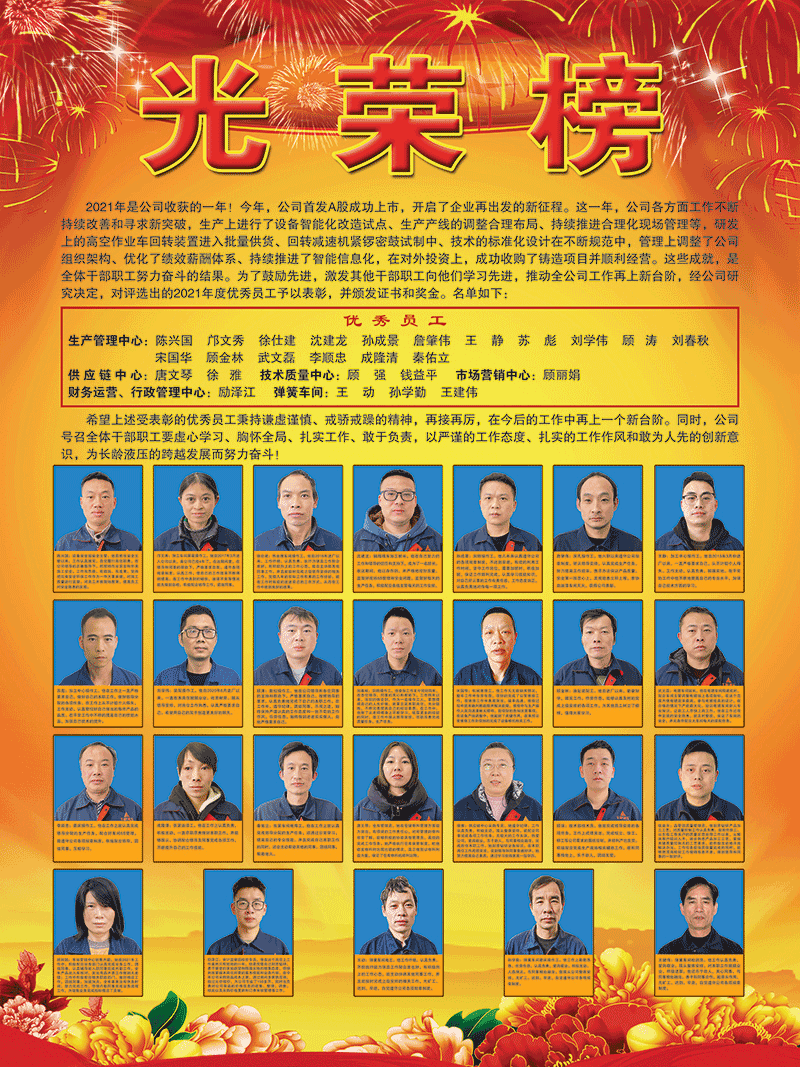 1.Wu Kuiqing, deputy general manager of Technology & Quality Center, made a speech on award ceremony.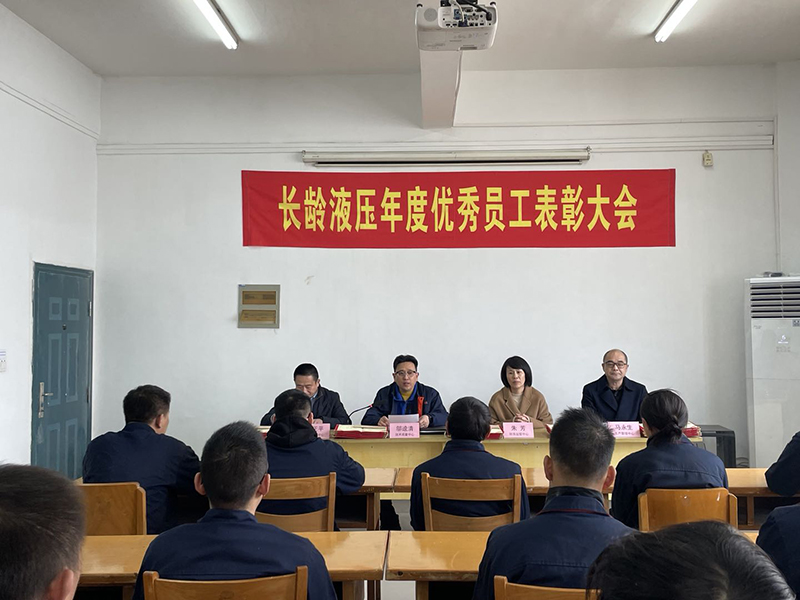 2.Ma Yongsheng, deputy general manager of production management center, made a summary speech on award ceremony.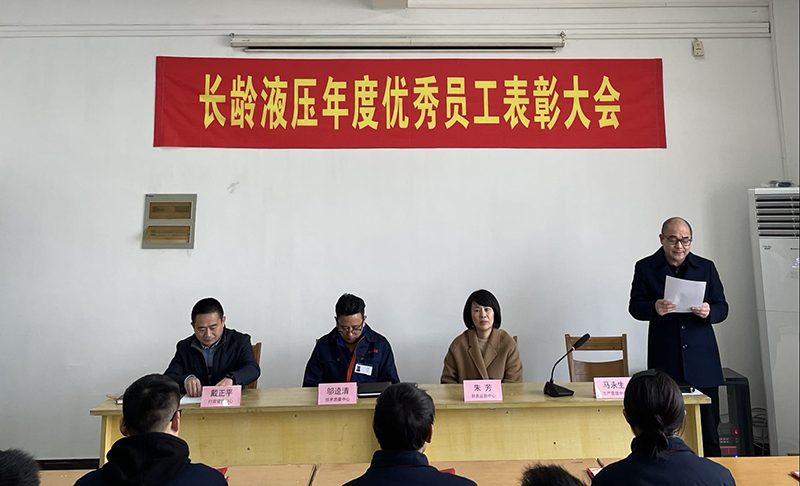 Group photo of outstanding employees receiving awards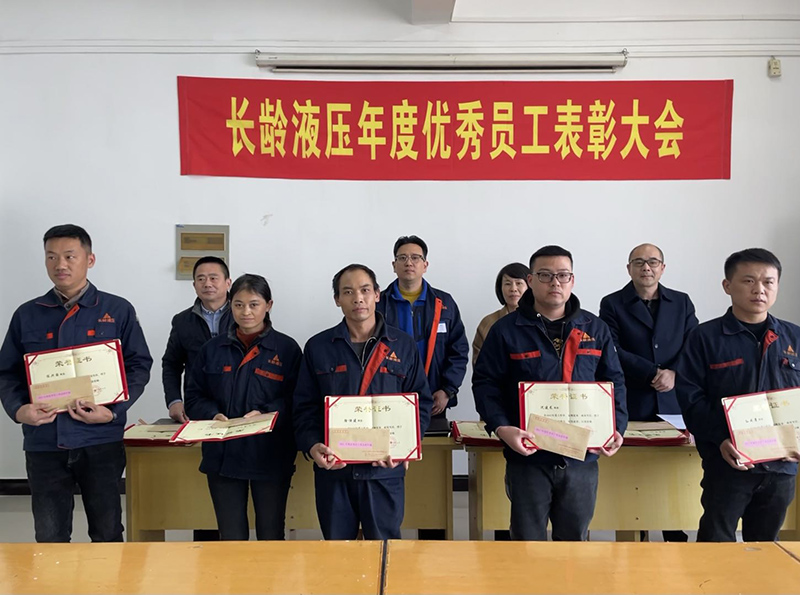 Outstanding employees (from left to right): Chen Xingguo, Kong Wenxiu, Xu Shijian, Shen Jianlong, Sun Chengjing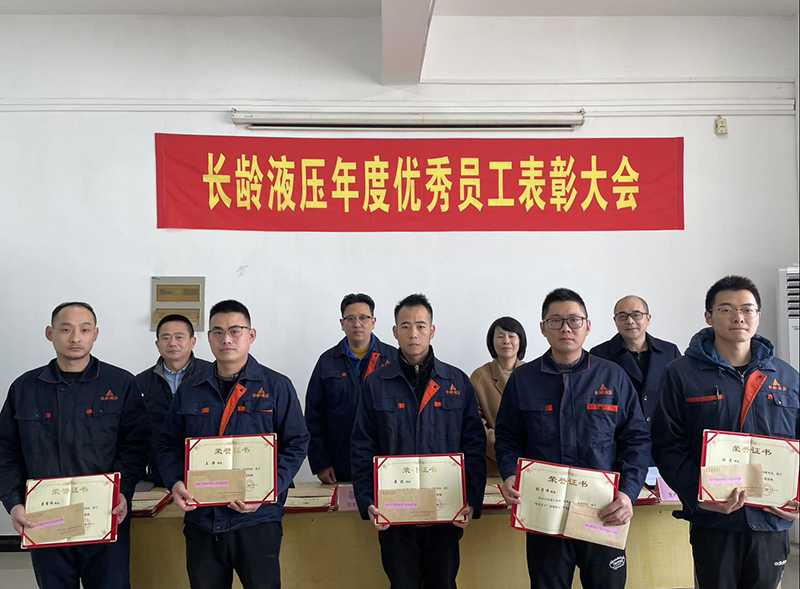 Outstanding employees (from left to right): Zhan Zhaowei, Wang Jing, Su Biao, Liu Xuewei, Gu Tao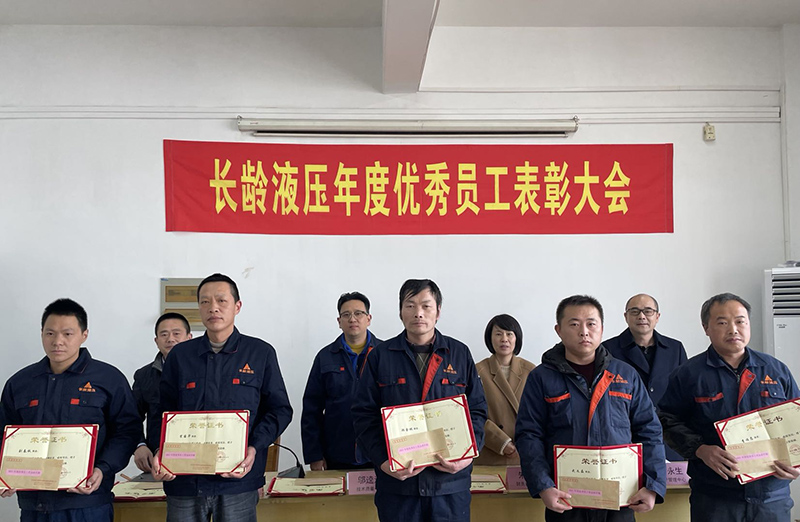 Outstanding employees (from left to right): Liu Chunqiu, Song Guohua, Gu Jinlin, Wu Wenlei, Li Shunzhong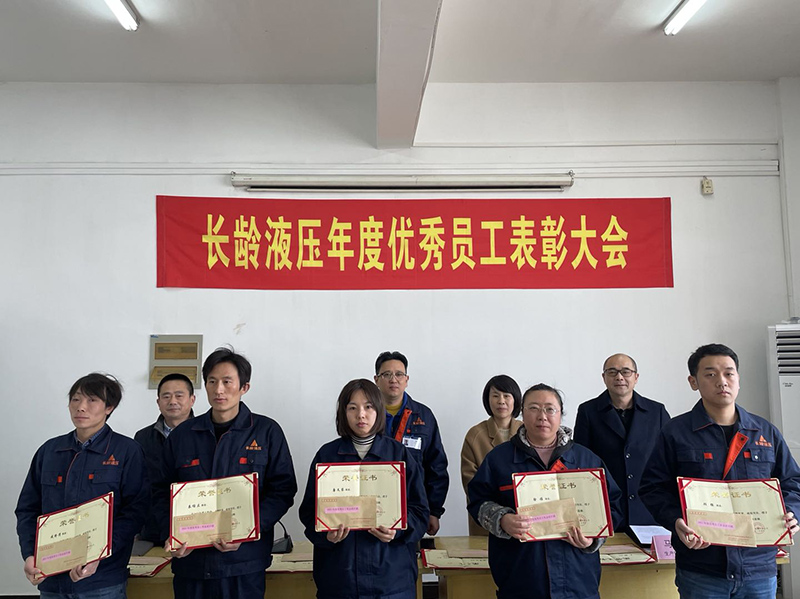 Outstanding employees (from left to right): Cheng Longqing, Qin Youli, Tang Wenqin, Xu Ya, Gu Qiang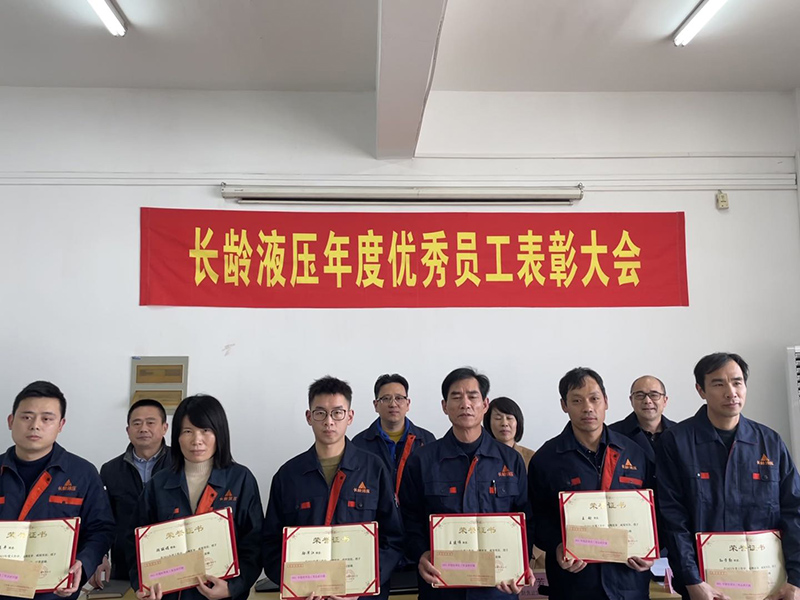 Outstanding employees (from left to right): Qian Yiping, Gu Lijuan, Li Zejiang, Wang Jianwei, Wang Dong, Sun Xueqin