Since Jiangsu Changling Precision Machinery Manufacturing Co., Ltd., a wholly-owned subsidiary of Changling Hydraulic, successfully acquired Jiangyin Lianhua Casting Co., Ltd. and Jiangyin Yuan Dong Heavy Industry Co., Ltd. in November 2021, the management team of Changling Hydraulic held a meeting with the management team of casting project on December 10, 2021. Participants at the meeting included Mr. Xia Jifa, president of Changling Hydraulic, Mr. Xia Zemin, general manager of Changling Hydraulic, the deputy general managers, Mr. Chen Beijian, general manager of casting Project, and members of the management team from casting project.
  The main purpose of the meeting was to discuss the takeover and inventory counting as well as the company's (casting project) future business development direction. President Xia Jifa, firstly introduced the history of Changling Hydraulic from a small hardware factory to a listed company to encourage the team to overcome difficulties and make more efforts in the company's development. Then President Xia also made some requirements for the handover and physical count; It was also clearly stated that "Changling will continue to hire the original management team, protect the rights and interests of employees, and ensure a smooth transition of operation and production". Mr. Chen Beijian said that "on behalf of the management team and all employees of casting project, I appreciate Changling Hydraulics (Chairman Xia) to make the decision to acquire Lianhua Casting. the management team will start from scratch, learn from each other's management experience, improve company operation ability, make up for the "management classes" lost in the past few years, put the pursuit of company profits in the first place, I believe that the company will get better and better under the leadership of Changling Hydraulic."

  After the meeting, the two sides together made a factory tour and communicated with operators as well.

  With the acquisition of assets and the implementation of casting technology innovation project, Changling Hydraulic will ensure the production of existing products such as automotive castings and machined parts, air-conditioning compressor castings and machined parts, refrigerator compressor castings, and strengthen the production capacity of hydraulic castings for construction machinery, improve the raw material's self-sufficiency and quality control ability, reduce the impact of price, quality and delivery caused by purchasing raw materials and strengthen the company's advantages on quality and cost to maximize the economic benefits.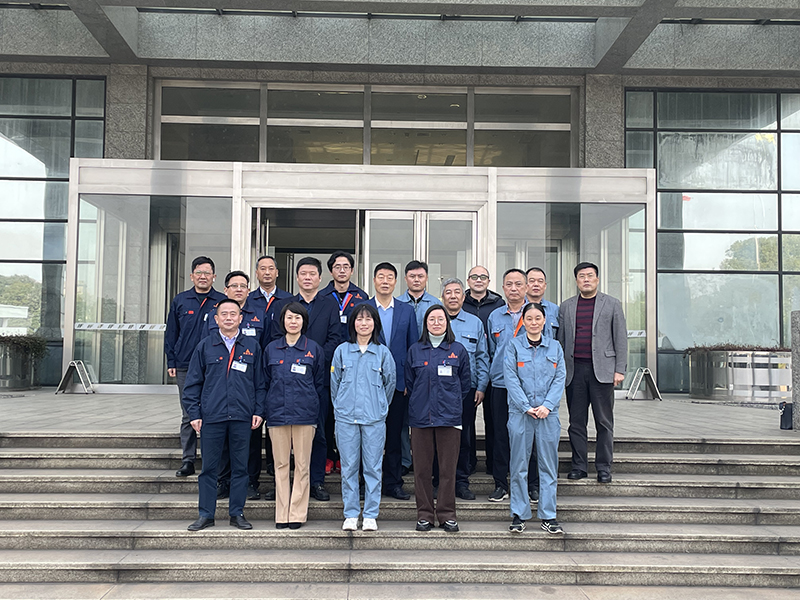 Mangagment team took a photo together after the meeting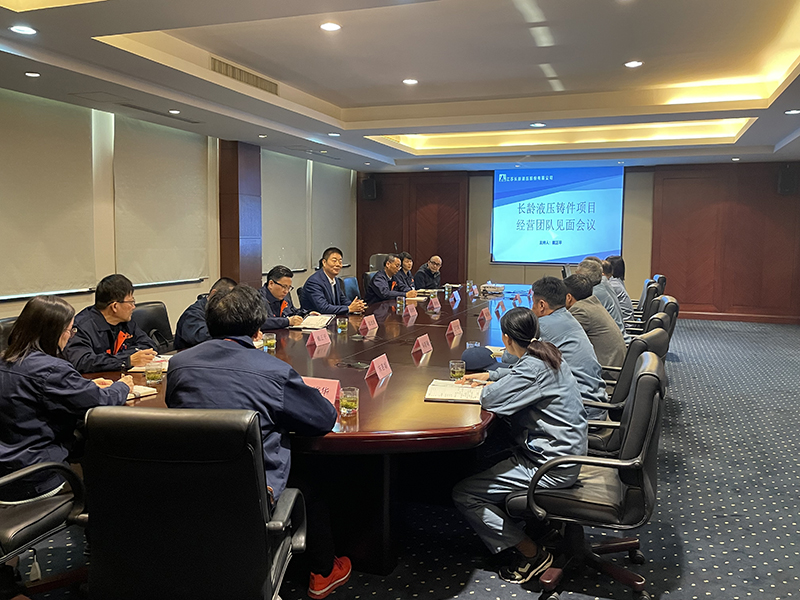 Management team communicated in the meeting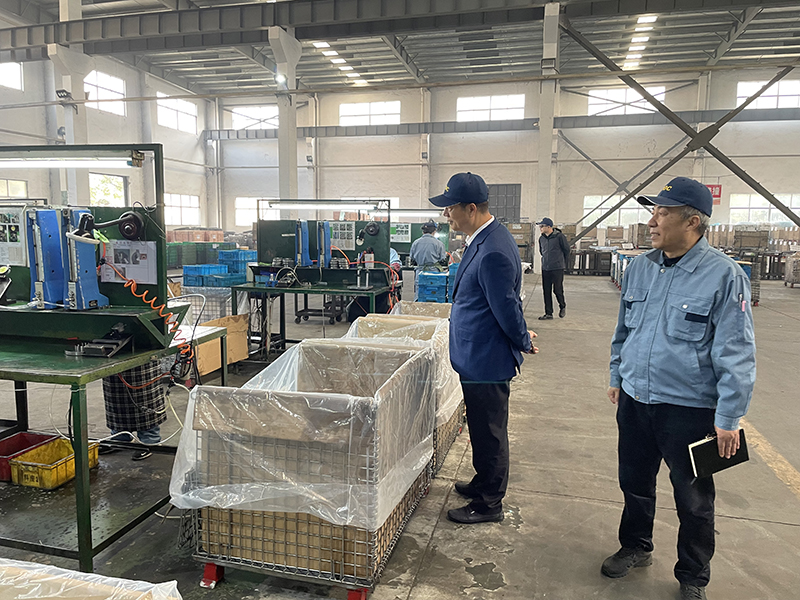 Visit the production site